The "Mozart of Theology"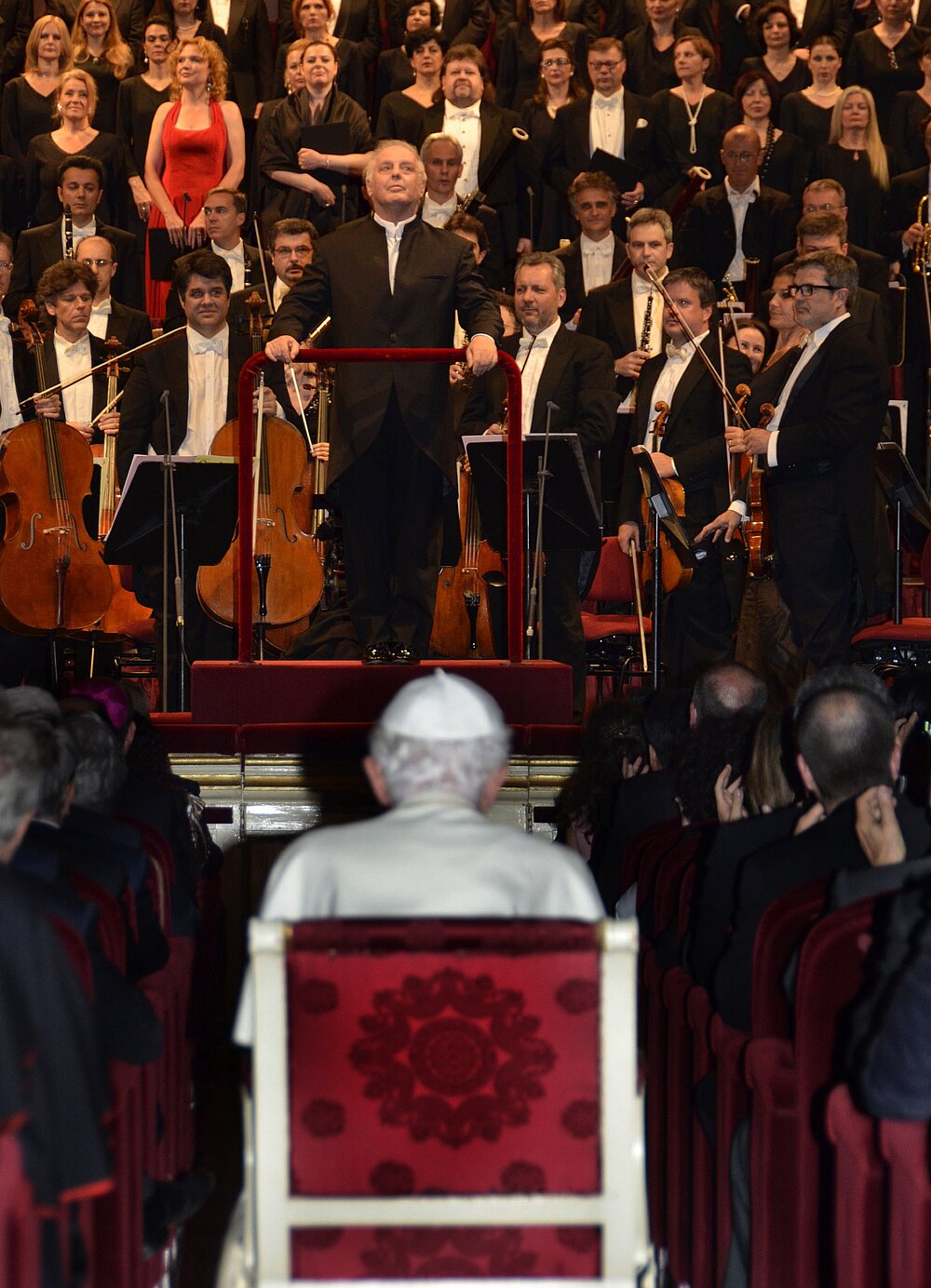 picture alliance / abaca | ABACA
The "Mozart of Theology" is a great lover of classical music. This was evidenced by the first-rate concerts held during his pontificate, and much more besides.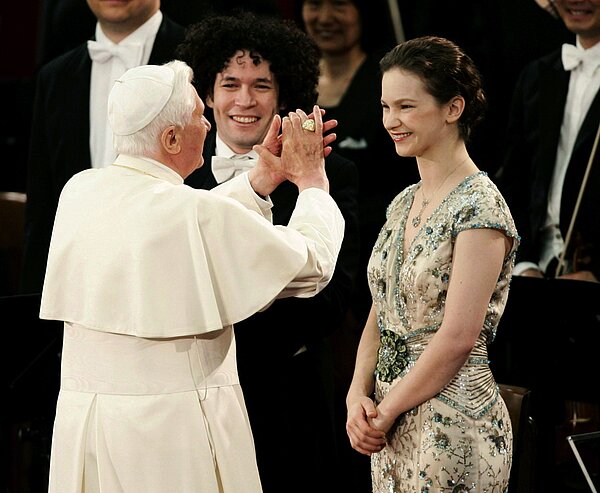 picture-alliance/ dpa | epa ansa Danilo Schiavella
Applause for the artists who performed a concert for Benedict's 80th birthday at the Vatican Audience Hall. The Pope was evidently very pleased with their performance.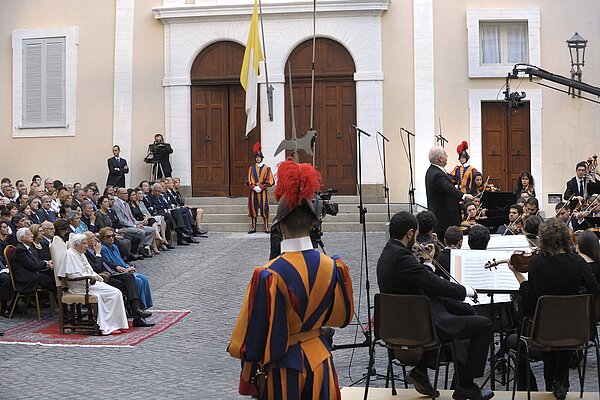 picture alliance / Stefano Spaziani
Summer concert in honor of the Pope on July 11, 2012 in Castel Gandolfo.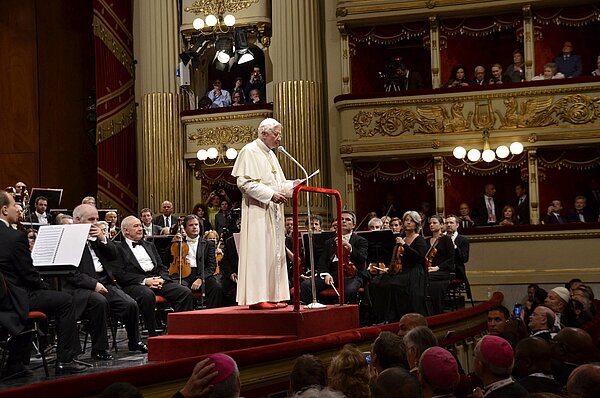 picture alliance / abaca | ABACA
Pope Benedict XVI speaks before a performance of Beethoven's 9th Symphony at La Scala in Milan.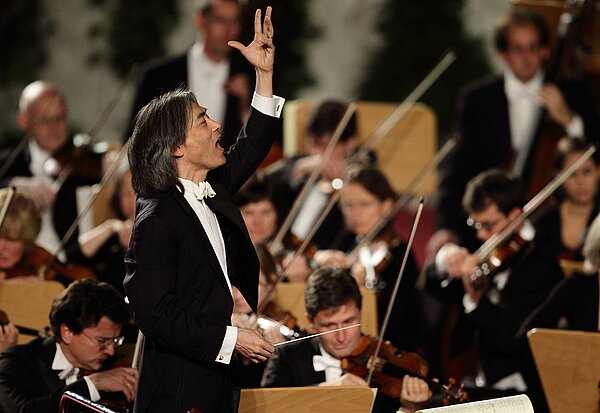 IMAGO / ZUMA Wire
The parade of great musicians who appeared before Benedict XVI included Kent Nagano, who performed with the Bavarian State Orchestra. This photo was taken at a concert at the Vatican on October 22, 2011.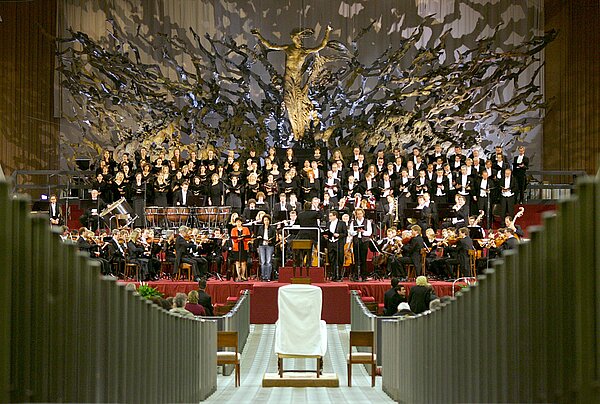 picture-alliance/ dpa | Matthias Schrader
Dress rehearsal at the Vatican. The Paul VI Audience Hall was frequently transformed into a concert hall.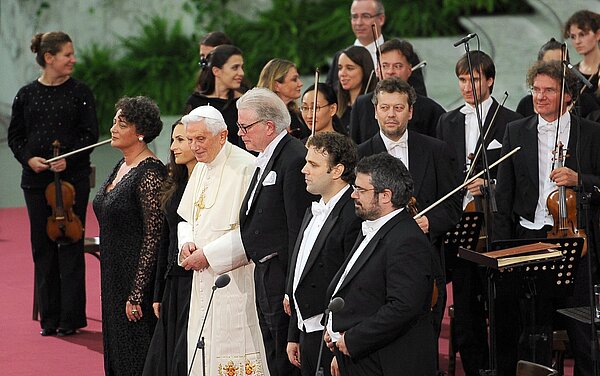 picture alliance / dpa | Claudio Onorati
Spiritual music opens hearts to God:
Benedict XVI alongside conductor Enoch zu Guttenberg after a performance of Verdi's Requiem at the Vatican on October 16, 2010.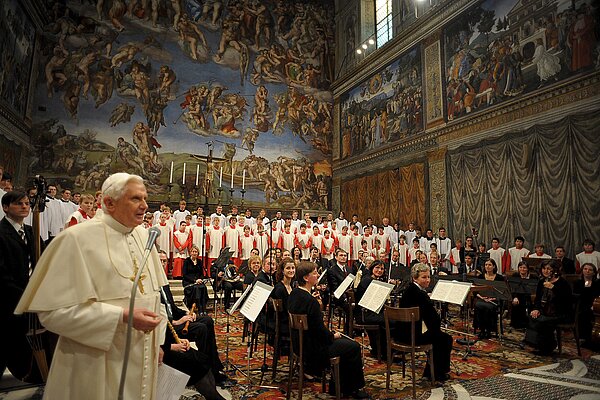 picture-alliance/ dpa | epa ansa Pool
A concert performed by the Regensburger Domspatzen cathedral choir at the Sistine Chapel to celebrate the 85th birthday of the Pope's brother Georg Ratzinger.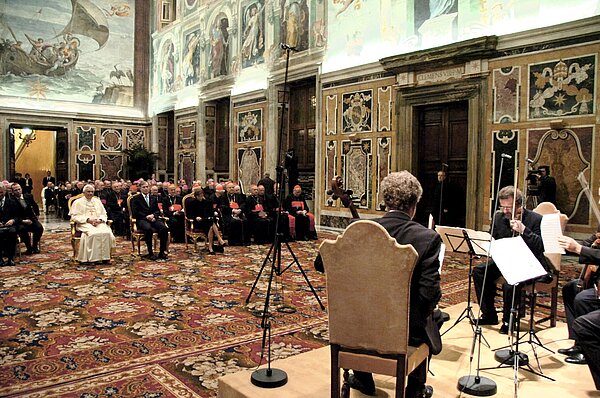 picture-alliance/ dpa | epa ansa Osservatore Romano
Pope Benedict XVI and then-President of Germany Horst Köhler watch a concert by the Berlin Philharmonic Quartet at the Vatican's Clementine Hall. Köhler had presented the concert as a "gift" to the Pope when he was in Cologne for World Youth Day in 2005.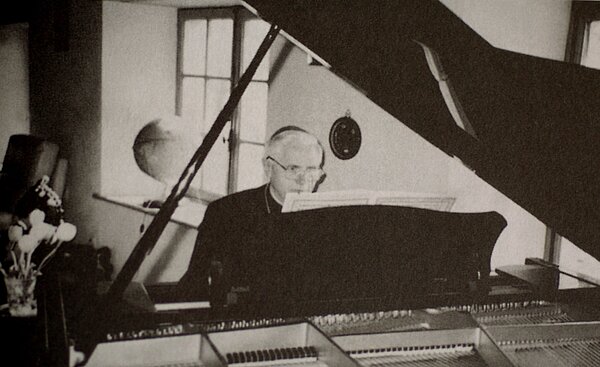 KNA
Their shared love of music was a source of great unity for Joseph Ratzinger and his brother Georg. The picture shows Joseph Ratzinger as Archbishop of Munich and Freising playing the grand piano (date and location of photo unknown).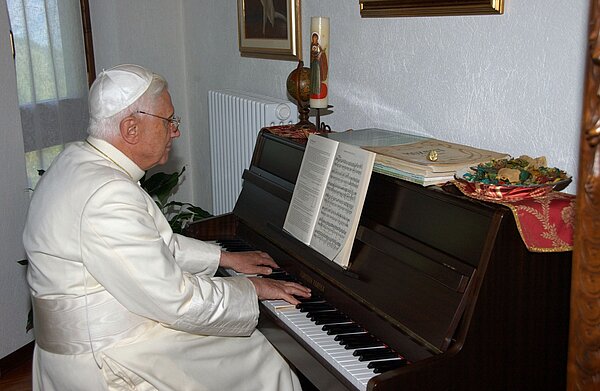 KNA
When time permitted, Benedict would sit down at the piano himself. This photo was taken during a holiday in Les Combes in the Aosta Valley on July 17, 2006.