Back home in Regensburg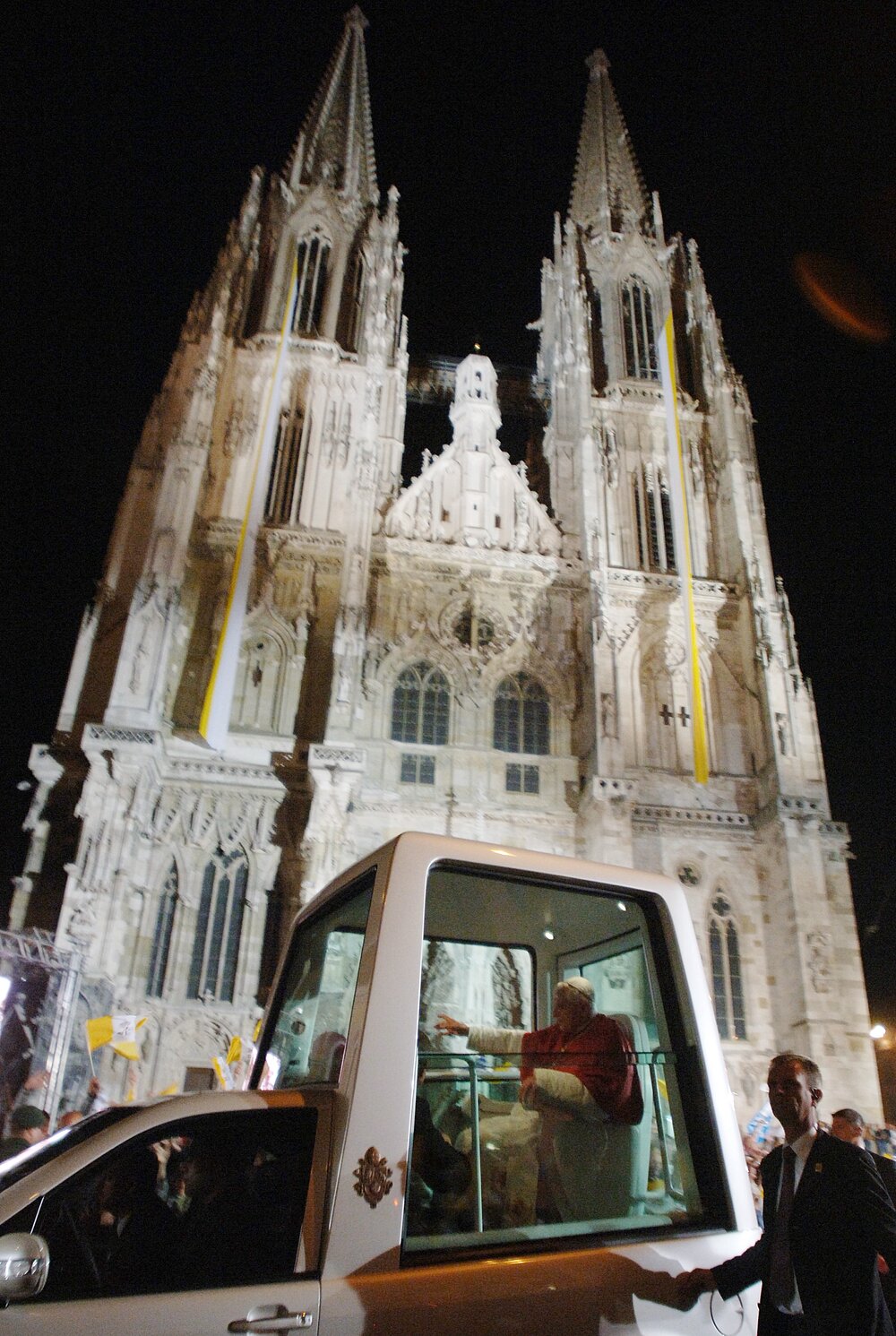 picture-alliance/ dpa | Armin Weigel
A visit home:
In September 2006, Joseph Ratzinger took a trip back to Regensburg, where he spent much of his career, now as Pope Benedict XVI.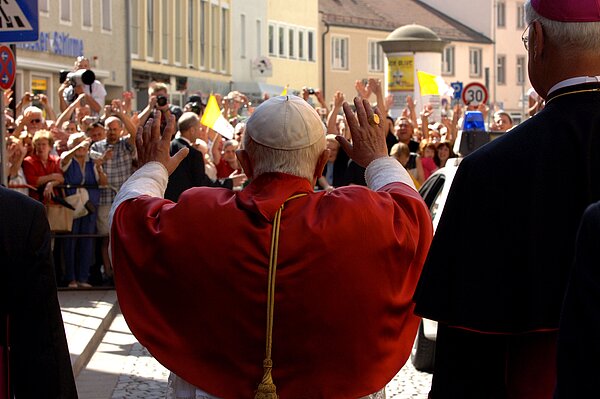 KNA
Great excitement on the streets and in the public squares:
The visit to Regensburg was meant for the people, but it was also an opportunity to get in touch with his own roots.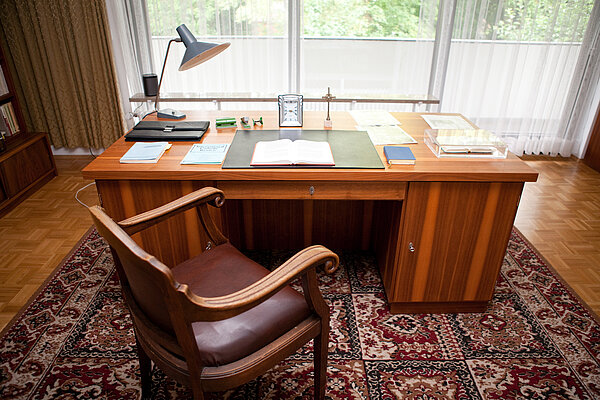 Maria Irl/KNA
Like just got up and walked outside for a moment:
The desk in Professor Ratzinger's study. The desk at the house in Pentling is an exact replica. The original went with Joseph Ratzinger to every place he would later work, including the Apostolic Palace. All of Ratzinger's important theological works were written at this desk.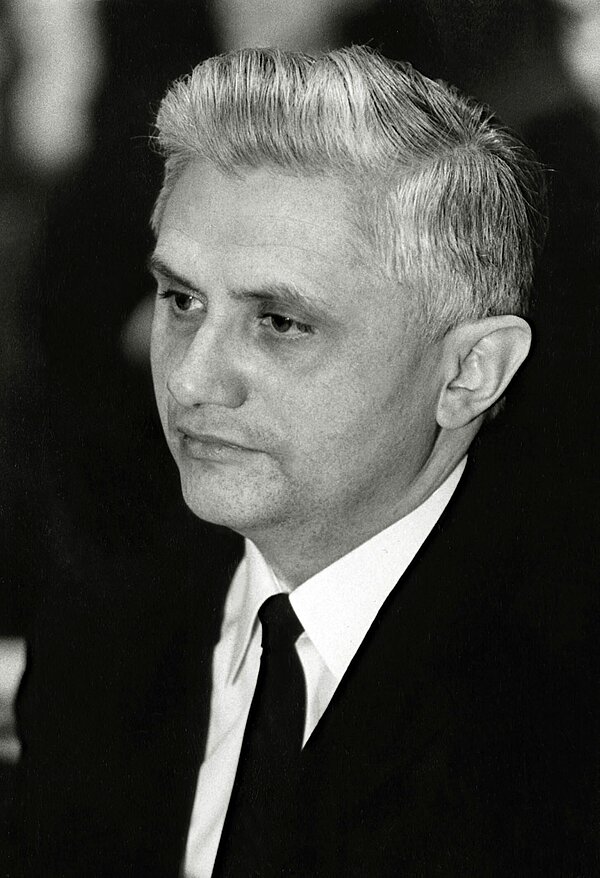 KNA
Joseph Ratzinger taught and conducted research as Professor of Dogmatics and the History of Dogma at the University of Regensburg from 1968 to 1976. This photo was taken in 1971.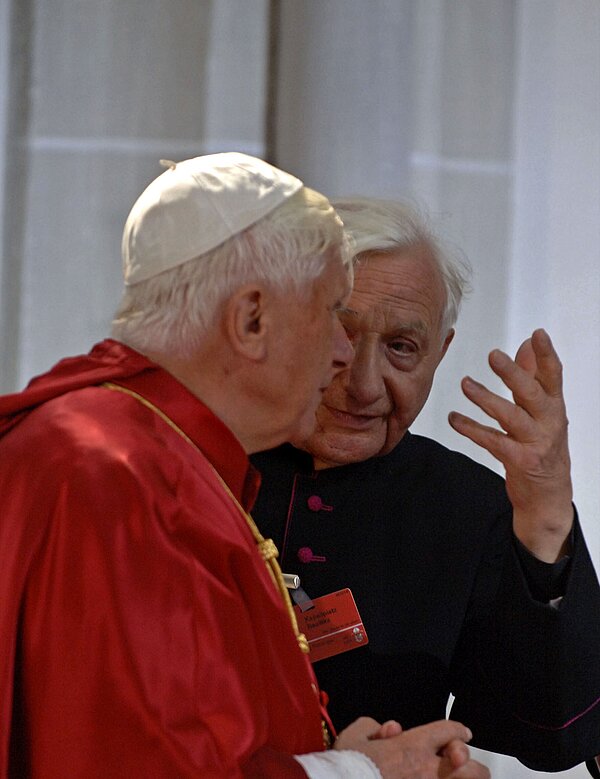 KNA
A lifelong close relationship:
The brothers Joseph and Georg Ratzinger, shown here in 2006. Shortly before the death of his brother Georg on July 1, 2020, the aged Pope Emeritus took it upon himself to travel Rome to Regensburg to pay him a visit.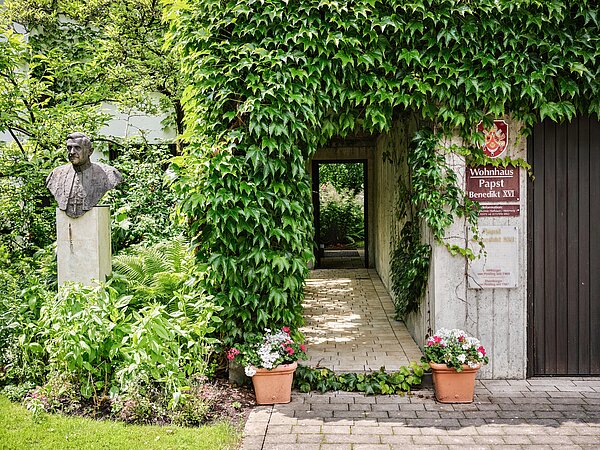 Dieter Mayr/KNA
A bust of Pope Emeritus Benedict XVI in the garden of Joseph Ratzinger's former home in the village of Pentling, near Regensburg.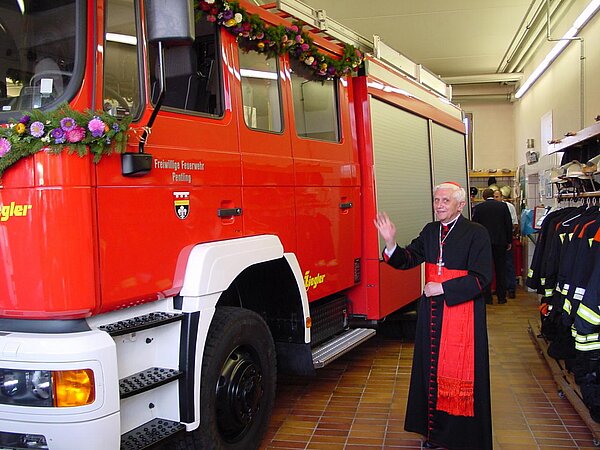 picture-alliance/ dpa/dpaweb | DB Josef Eder Jr.
Even after becoming a cardinal and moving to Rome, Joseph Ratzinger never lost his ties to Pentling. Here he blesses a fire engine belonging to the Pentling Fire Department (undated archive photo).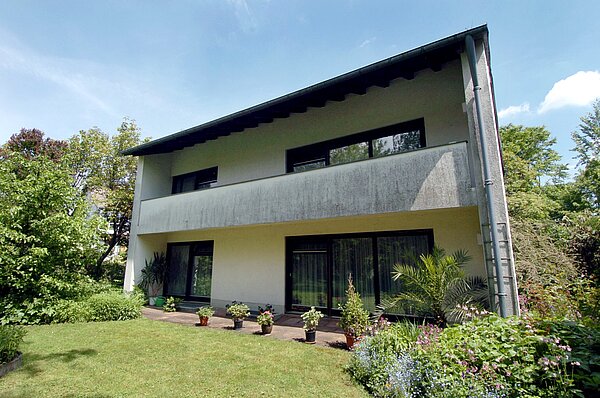 picture-alliance/ dpa/dpaweb | Armin Weigel
The former private home of Joseph Ratzinger in Upper Palatinate village of Pentling in the district of Regensburg. Today, the so-called "Papst-Haus" is a "place of encounter and documentation".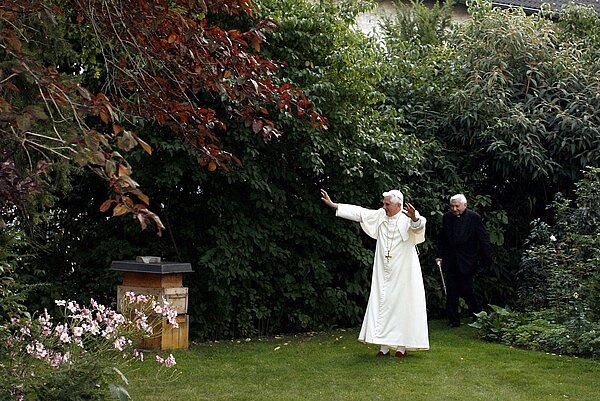 picture-alliance/ dpa | Daniel Karmann
Benedict XVI and his brother Georg in the garden of his private home during his visit in 2006.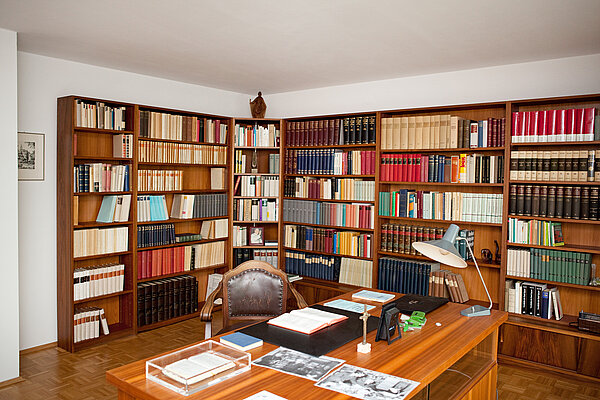 Maria Irl/KNA
View of Professor Ratzinger's study in Pentling. The study contains a small library of theological literature and a replica of his desk.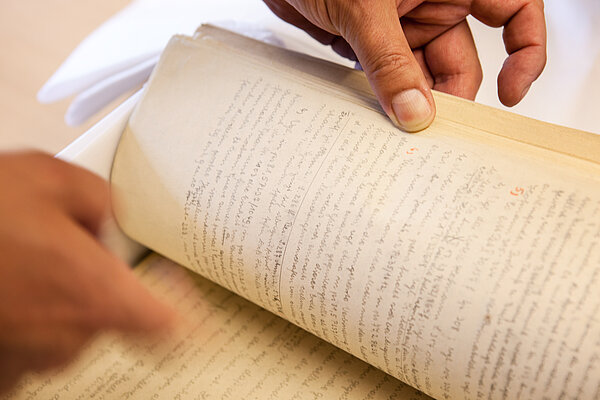 Maria Irl/KNA
The handwritten doctoral thesis of Joseph Ratzinger at the Pope Benedict XVI Institute.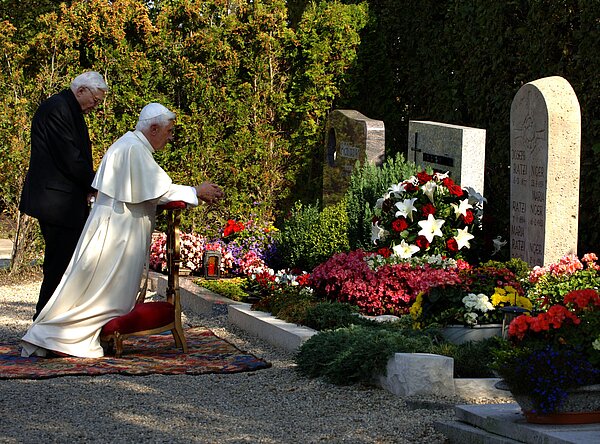 picture alliance / ASSOCIATED PRESS | WOLFGANG RADTKE
Benedict XVI and his brother pray at the graves of their parents and sister in Pentling.